The Australian Taxpayers' Alliance (ATA), a 75,000+ member national grassroots advocacy group representing the nation's taxpayers, today welcomed the NSW government's plan to index stamp duty brackets to the consumer price index, while calling for further reforms to deliver fairness for NSW taxpayers and their families.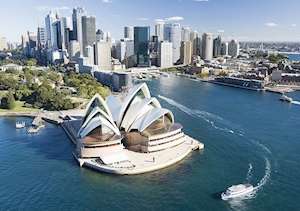 "Stamp duty is one of the least fair and least efficient taxes that NSW's taxpayers face." Said Satya Marar, ATA Director of Policy. "Despite exponential spikes in property values over the last few decades, stamp duty brackets have not been indexed since 1986, when mullets were considered the epitome of sex appeal. This is unconscionable.
"As a result, families in NSW are forced to pay the state over $8,000 more than they should for the average Sydney home. With consistent budget surpluses, NSW certainly has the means to eliminate this burden through stamp duty cuts. Private sector modelling also shows that replacing the stamp duty with a broad-based land tax will deliver a $5 billion boost to our state's economy and create thousands of jobs.
"The state government can afford to milk families struggling to save for their own home amidst Sydney's exorbitant cost of living a little less. We welcome Treasurer Perrottet's stamp duty reforms and hope that they are the first step towards substantial cuts."
Do you like this post?