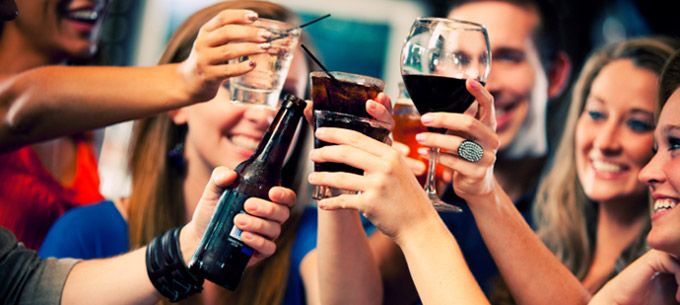 Cheers to that!
The ATA and MyChoice are excited and pleased to announce that the Senate committee report on red tape, regulation and taxation of alcohol has put recommended a number of our suggested reforms.
It was great to see a parliamentary committee committed to hearing the concerns of businesses and consumers across the country in order to reform our inefficient, convoluted and bureaucratic regulatory framework.
It was even better to see true bipartisan support with committee members ranging from the LDP's David Leyonhjelm to the Labor Party's Sam Dastyari recognizing that our current rules hurt everyone – businesses, consumers, workers… especially the little guys. We thank the committee for conducting this important inquiry. 
The main recommendation of the report are:
That the government establish clear policy objectives for taxing alcohol – this will go some way towards ensuring that taxes aren't applied to the drinks we love just because they can be.
The introduction of a single volumetric tax rate across all alcohol products, to be phased in to allow reasonable adjustment – this will create a fairer tax regime which doesn't punish consumers or manufacturers for producing a specific beverage.
The implementation of flexible settlement periods for tax liability with the ATO – to make it easier for businesses in the alcohol industry.
The introduction of a digital online platform for businesses to sort out their licenses, permits and tax liability.
The recognition of Responsible Service of Alcohol (RSA) certificates obtained interstate (effected through COAG agreements)
Streamlining and simplification of liquor licensing systems to reduce the number and types of licences/permits to a minimum viable level
Allowing packaged alcohol to be sold in convenience stores, petrol stations and supermarkets
Abolishing restrictions on trading hours for liquor stores.
Shifting resources toward targeted enforcement of existing regulation, rather than a blanket approach of increased regulation for all licensees
Developing liquor licensing fees based on empirical assessments of risk, rather than social perceptions of risk.
We hope that federal parliament will adopt these recommendations to ensure a robust and productive liquor industry that benefits consumers, workers and businesses.
The committee's report can be viewed here.
The ATA/MyChoice joint submission can be viewed in full here.
Satyajeet Marar is the Director of MyChoice Australia 
Do you like this post?