13 March 2019
The ATA, a 75,000+ member grassroots body representing the nation's taxpayers, today celebrated the launch of the Australian government's transparency website after years of lobbying for this important initiative.
The website was launched by Senators Matthias Cormann and Zed Seselja and will promote transparency, accountability and fairness for Australian taxpayers by publishing the annual budgets and audited expenditure of all Commonwealth Government bodies. It allows ordinary users to make instant comparisons between government bodies using tables and graphs that collate the applicable data.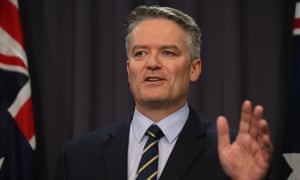 "Aussie taxpayers and our families bear one of the developed world's highest tax burdens and deserve to know that our money is being spent wisely. This is why we have fought for the implementation of a national expenditure transparency portal since 2012." Said ATA Policy Director, Satya Marar. "We strongly commend Senators Cormann and Seselja for putting this timely and important measure into place. We believe that it will set an example for all state and territory governments to follow.
"Creating a centralised, accessible, easily-searchable transparency portal is a tried and tested best practice measure to empower taxpayers. Dozens of international jurisdictions have embraced these portals time and time again, and they have been proven to save money, cut waste, eliminate corruption and improve governance.
"Politicians across all states and territories and at all levels of government should support this vital initiative: This is not a question of right or left - it is a question of right and wrong: The only people who don't fear transparency and accountability are those who have something to hide.
"We thank the federal government for listening to the voices of ordinary taxpayers."
Do you like this post?